Are you ready to buy your next Home?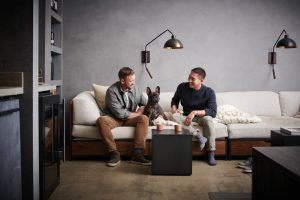 Whether it's your first home or if you're an experienced buyer, Buying a home is a complicated process and it can feel overwhelming. This is why I created a Buyer's Guide & Checklist so you can know what to expect and be prepared.
I am always there to help my clients and making the buying process as smooth and seamless as possible. But it can be very useful for you to be informed of exactly what all the steps are so you can anticipate them.
My goal is to serve my clients at the highest level so they can make informed decisions about what is best for them!
Whether you are looking to buy a home right now or it's something you've just started considering for the future, it's nice to know what to expect and to be prepared!
Once you've found the home that's right for you, I will guide you through the process of making an offer;
negotiating the terms of the sale; getting your potential purchase inspected, repaired and appraised; and closing the sale.
Ryan's  Buyer's Guide & Checklist will provide for you:
The first steps regarding finances and loans
How to choose the kind of home you want
Searching for homes online and interviewing real estate agents
The steps of making an offer and how to handle an inspection and appraisal
What to expect at closing
A Home Search Worksheet for you to write down your thoughts and notes
Have a skilled negotiator working on your behalf, one who is committed to looking after your best interests
Enjoy peace of mind, knowing that all the details of your purchase are being taken care of by an experienced and knowledgeable professional