Are you ready to sell your Home?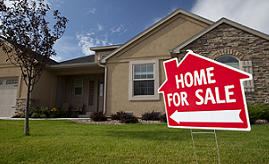 Selling a home can be a stressful and overwhelming process. This is why I have created a Seller's Guide & Moving Checklist so you can have the confidence in knowing what steps you need to take next.
I am always there to help my clients and make sure transactions are as smooth and seamless as possible. At the same time it can be very useful for you to be informed so that you can anticipate what needs to happen and how to prepare.
My goal is to serve my clients at the highest level so they can make informed decisions about what is best for them!
When the sale begins, it's important to work with someone who will assist you with the paperwork, negotiate on your behalf, make sure deadlines are met, and work with the escrow company.
Whether you are looking to sell a home right now or it's something you've just started considering for the future, it's nice to know what to expect and to be prepared!
By working with me, you will:
Find out how to determine the market value of your home
Calculating the costs of selling your home
Deciding on a selling strategy
How to stage your home for showings
Navigating offers and negotiating counteroffers
Receive regularly updated market information that will enable you to make informed decisions
Have a skilled negotiator working on your behalf
What to expect at the closing table
Moving Checklist with a detailed list and timeline so you can get ready to actually move
Have peace of mind knowing that all the details of your sale are being handled properly by a trained professional